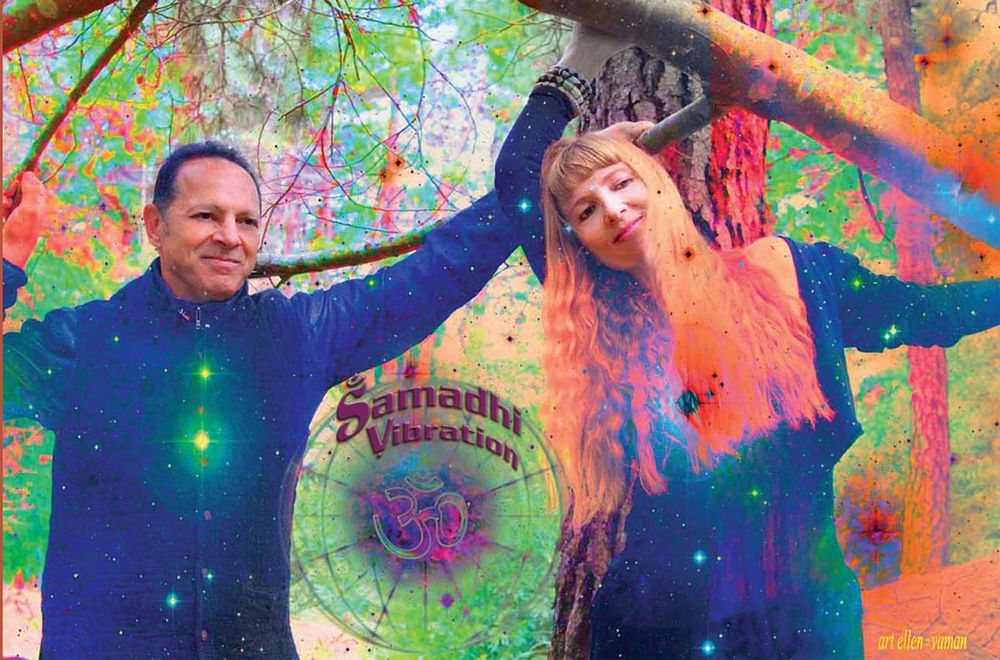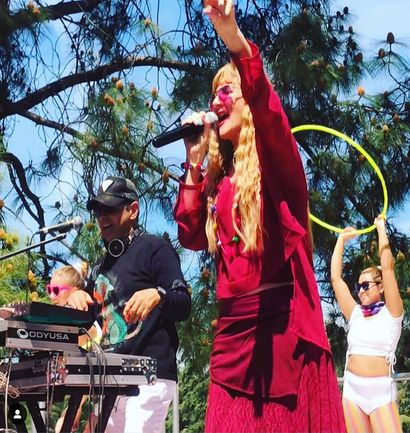 ॐ༄ Samadhi Vibration covers the diverse genders of Electronic Music, Dance, and Chill Out, fusing it creatively with Yoga Mantras resulting in an original, powerful and unique combination. 
The group is integrated by Nora Quinzi (Vocalist, Producer, Composer, Yoga and Belly DanceTeacher) and Daniel Saban (Synthesizer, DJ Set, Producer). They also guides "Mantras & Medicine Songs Chanting Circles" and "Ecstatic & Natural Flow Dance" sessions.
Samadhi Vibration travel around the world performing in several shows and festivals, celebrating Life, Love and Unity.
——༻༺——
ॐ༄ Samadhi Vibration transita los generos de Musica Electronica, Dance, y Chill Out, combinandolos creativamente con Mantras en una poderosa y original fusion. 
El duo esta integrado por Nora Quinzi y Daniel Saban. Nora es cantante, productora, compositora, profesora de yoga y belly dance. Daniel es ingeniero, productor y DJ. Para ellos la musica y la espiritualidad van de la mano y se dedican a componer musica original, con un estilo unico, colorido y lleno de energia.  
Tambien guian "Circulos de Canto Medicina y Mantras"  y sesiones de "Ecstatic & Natutral Flow Dance".
Samadhi Vibration viaja por el mundo realizando estas presentaciones en importantes festivales holisticos de USA, Mexico, Colombia, Alemania, Ibiza y Argentina, compartiendo su mensaje universal de unidad, sanacion y amor.  
——༻༺——
❂VIDEOS❂
ALBUM "FREE SPIRITS" & Bonus Track
❂CIRCULOS DE CANTOS SAGRADOS Y MANTRAS❂
(Click Image to see the Video)